Endometriosis Therapy for Infertility
Upon an endometriosis diagnosis, inquiries about the intricate link between endometriosis and the desire to conceive frequently arise. Endometriosis has the potential to impact fertility across various dimensions, often presenting challenges, though not universally, to achieving conception.
The therapy of endometriosis is individually tailored to the primary goal of the therapy. This means that if pain is the predominant symptom, different priorities are set for the therapy than if an unfulfilled desire to have children is the biggest problem. Of course, both can be present at the same time.
If the patient wants to become pregnant as soon as possible, or within the next 6 months, the influence of each potential therapy on pregnancy and a possible fertility therapy must be considered.
Navigating Endometriosis and Fertility: Selecting Optimal Therapies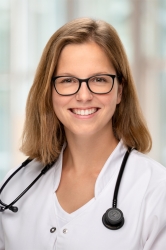 Latest posts by Dr. med. Nadine Rohloff
(see all)